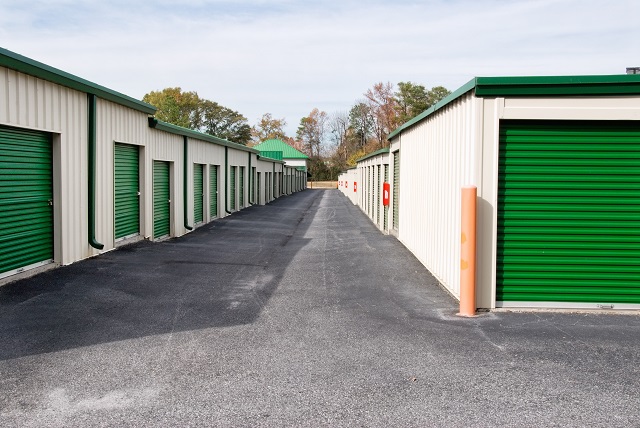 When it comes to multifamily apartment complexes and the storage solutions that many of them have to offer you might be surprised to learn that it didn't cost them much to make it all happen. In fact, beyond saving money the whole apartment complex gained value. Although it may seem like a huge amount of spending to implement secure storage facilities in an apartment, it really isn't. Don't believe it? Keep reading and see why.
Renters Want Storage Units
In a recent poll that a respected organization conducted the data showed that 97% of the renters that were asked stated that they would much rather be living in an apartment community that offered on-site storage options than one that did not. 
Most of the people that rent apartments that do not offer storage options will turn to self-storage facilities and spend at least $100 per month to pay for space. Not only do they pay the extra money, but they also have to drive to wherever the storage facility is in order to access their property.
Many of the renters that stated they would rather have on-site storage would be willing to pay upwards of an extra $100 per month on top of their rent just to have the storage place.
Problems of Not Having Storage Available
In many large apartment properties, tenants that do not have a place to store their extra belongings resort to storing stuff in places that cause problems. For example, the space that is assigned to them to park their vehicle in can have a bit of extra room at the top. Renters will use this extra space on the ground in their parking spot to store seasonal-use items and other things. In other scenarios, the renters will store extra belongings in the hallways of the building, or overstuff their balconies with holiday trees, or tents, or barbeques, and whatever else they can fit there.
Not only does this type of behavior cause aesthetic problems, but it can also become a security problem as well. When people store belongings that are not securely stored away, thieves have an opportunity to pounce. When thieves find an easy place to steal from, they tend to come back and hit the place over and over again.
 Not to mention rodents, and other pests love to hide in cluttered areas.
As we mentioned above, people that live in apartments want a space to store their extra stuff. Installing a set of secure storage units adds to the well-being of the whole property. Renters won't need to stash their extra stuff in undesired places. The apartment community won't look trashy and cluttered. There will also be a greater overall sense of security for everybody in the community.
The renters that pay other people money for their off-site storage facilities will end up paying you instead.
When potential new tenants come to scope out the property to see if they want to live there they will see the nice-looking storage units and feel like they are in a safe place that cares about them and their wellbeing. More tenants mean more financial income for the property.
Conclusion
So what it all boils down to is that if a wise apartment property owner takes the initiative to install a nice set of secure storage bins, it will not only save money but generate more. Once those storage bins are in place, the property value of the entire complex will rise. Many of the tenants will be willing to pay more each month for the storage. New tenants will be attracted to the security of the complex. The real question is why haven't you already done it?