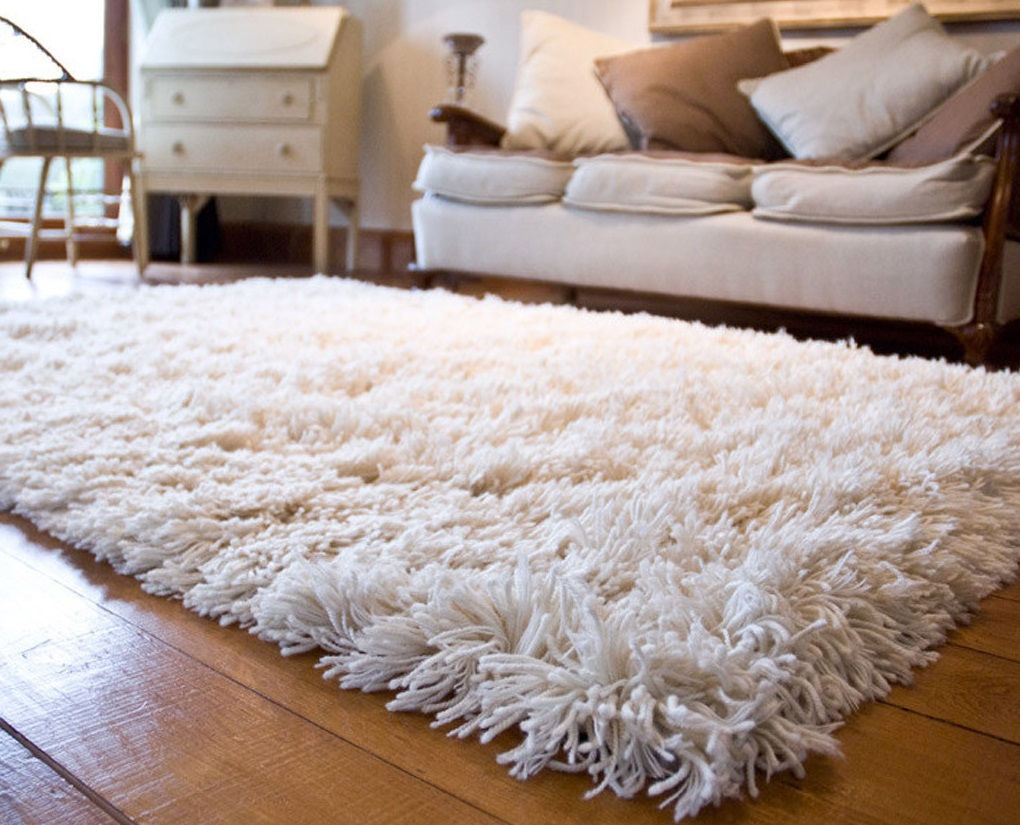 Without a rug, a house isn't a home. Rugs are both utilitarian and attractive. Rugs are an important part of every home, whether they are used to warm your feet, tie the living room together, or simply provide a place to wipe filthy boots.
Purchasing a rug online is sometimes less expensive than purchasing one in a store, and the online rug collection is extensive. However, it may be tough to discover the right rug on the internet. There are retailer, size, material, shape, and pile considerations to make, not to mention care and cleaning.
Shopping for rugs online is a sensible choice whether you're wanting to save money or simply don't have any excellent options in your area. However, purchasing something so visible and tactile online is tough. Here is a guide on how you can buy a rug online:
Rug sizes will be available in a variety of sizes in online stores. It may seem apparent to measure your space to determine the best fit, but bear with me on this one. To ensure that my rug would fit precisely, I measured the length and width of my room.
The size of your rug is influenced by where it will be placed in the space. Bigger is usually better, as a rule of thumb. Larger carpets provide visual appeal and anchor an area. At least two legs of all your furniture in a dining or living area should fit on the rug. Smaller rugs work best as accents in minimalist spaces like entryways or in the kitchen between the sink and the island.
The room's shape defines the size of the rug. A runner is required in long, confined places. A rectangular rug can be used to emphasise clear lines in a room, whereas a round rug can be used to soften them.
It's difficult to imagine a rug on a website vs seeing it under your couch. To mark off the rug's footprint on the floor, use a measuring tape and painter's tape. You can see how much floor space the rug will take up this way. If you need to open a neighbouring door, remember to account for rug clearance.
Rugs are created from a variety of materials. When shopping for a rug online, don't only choose the one with the most adorable pattern. Analyse the rug's fabrication materials. Because you won't get any advice from a salesperson and won't be able to feel the material, here are some pointers for selecting the proper material:
1. Synthetic
It's long-lasting, low-cost, easy-to-clean, and frequently rather luxurious. The main issue with this sort of rug is that it retains a chemical odour for a long time after it leaves the factory.
2. Wool
Wool has been used to produce carpets for ages because it is warm, soft, and resistant to spills. It is more costly than synthetic, but it lasts longer and has no odour. Just be aware that it will shed for a short time while new.
3. Cotton
Cotton, like wool, is a traditional rug material. It's also less expensive. The only drawback is that it isn't as long-lasting as wool or synthetic materials. It is, however, very simple to clean. Some smaller rugs can even be washed in the machine.
4. Jute
Jute or other grass rugs are extremely durable and are frequently used on porches and patios. However, don't expect these carpets to be cosy and welcoming. In general, the fibres are abrasive and may not adequately insulate.
A rug's style is determined by its material. Cleaning, upkeep, and price are all influenced by the material. Natural fibres like wool, cotton silk, jute, and sisal; synthetic fibres like acrylic, polyester, and polypropylene; and artificial silks like viscose, bamboo silk, and banana silk, according to Wagner, are the most prevalent rug material groups.
Natural fibres are the most long-lasting and durable, although they frequently require professional cleaning. If you're prone to water spills or have children or pets, stay away from silk. Synthetic fibres are the most cost-effective and easiest to maintain. They're usually stain-resistant, and some of them can even be machine washed. Artificial silks are the most affordable, but the strands are easily damaged, even by water spills.
The pile of a rug refers to how thick the fibres are. Low pile indicates a rug that is stiffer and less plush, whereas deep or high pile indicates lengthy and soft fibres. A low pile rug, for example, has fibres that are about a quarter of an inch long, whereas a high pile rug can have filaments that are several inches long.
Low-pile rugs are appropriate for high-traffic areas since they have shorter fibres and loops. Low-pile carpets should be put in front of doorways because clearance is limited.
High-pile carpets have longer, and looser fibres. Consider a shag rug or a soft carpet that displays vacuum tracks quickly. In living rooms and bedrooms, high-pile rugs are warm and inviting; just keep them away from doorways. Thick high-pile rugs are the way to choose if you want sound or thermal insulation.
If you are looking to buy a rug online, visit established store's websites to explore a wide range of rugs. Purple rugs and Chocolate rugs have gained popularity in the recent past. Here's why you should add a purple rug or a chocolate rug to your decor.
Purple Rugs
Solid purple rugs can instantly transform a space. Choose reddish-purple rugs for a welcoming atmosphere. Choose rugs that are bluish-purple for a chilly effect.
A solid cold purple looks fantastic with grey, white, and silver. This purple isn't overpowering, and it might even help you relax. Solid rugs can be textured or multi-dimensional, or high-low, giving them a patterned appearance. Dark wood furniture will look great with a warm purple rug.
Chocolate Rugs
Chocolate rugs look great in any room. A chocolate rug is the greatest option for creating a dark colour tone in your room.
Whether you use it in your kitchen along the kitchen island, in your hallway to create an exquisite appeal, or in your bedroom as a bedside rug, it will complement your interior décor.
A chocolate rug is chic and subtle in texture, giving the entire home a truly sumptuous look.
NOTE: Plagiarism is 1% which is the main topic. Let us know if we should change it.